Welcome to the HFMWiki.

"HFM" stands for "Healthcare (Facility/Plant) (Engineering/Management)".




This wiki is where healthcare facilities managers provide a collaborative partnership of knowledge and resources comprised of facility/plant management professionals who are dedicated to the continuous improvement and advancement of their healthcare facilities..

Our project contains

93

articles and 128 images.
About this wiki | New pages | Categories | Wiki tutorial | Help pages
Article of the Month
HVAC
Heating, Ventilation, and Air Conditioning (HVAC) is the technology of indoor and vehicular environmental comfort. HVAC system design is a subdiscipline of mechanical engineering, based on the principles of thermodynamics, fluid mechanics, and heat transfer. Refrigeration is sometimes added to the field's abbreviation as HVAC&R or HVACR, or ventilating is dropped as in HACR (such as the designation of HACR-rated circuit breakers). HVAC is important in the design of medium to large industrial and office buildings such as skyscrapers and in marine environments such as aquariums, where safe and healthy building conditions are regulated with respect to temperature and humidity, using fresh air from outdoors.
Ventilation on the downdraught system, by impulsion, or the 'plenum' principle, applied to schoolrooms (1899). Heating, ventilating, and air conditioning is based on inventions and discoveries made by Nikolay Lvov, Michael Faraday, Willis Carrier, Reuben Trane, James Joule, William Rankine, Sadi Carnot, and many others.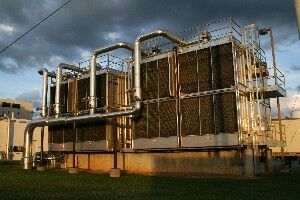 Video of the Month
Workplace Fire Safety
is the Occupational Safety and Health Administration's (OSHA) principal focus and saving lives and preventing injuries due to fire is a key concern. According to National Safety Council figures, losses due to workplace fires in 1988 totaled $3.1 billion. Of the more than 5,000 persons who lost their lives due to fires in 1988, the National Safety Council estimates 360 were workplace deaths.
There is a long and tragic history of workplace fires in this country. One of the most notable was the fire at the Triangle Shirtwaist Factory in New York City in 1911 in which nearly 150 women and young girls died because of locked fire exits and inadequate fire extinguishing systems.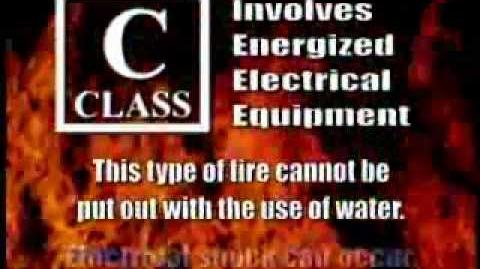 Helping Out
To write a new article, just enter the title in the box below.
<createbox> width=24 break=no buttonlabel=Create new article </createbox>
Not sure where to start?
Adding content
Talk and more...